We coach in a calm and non-competitive atmosphere, and focus on sportsmanship and fair play.
Summer Camp
CAVS NYC Sports Summer Camp is a nurturing sports day camp. Our philosophy is to encourage, teach and build confidence in an enthusiastic and warm atmosphere. Our campers, boys and girls between the ages of 4 and 13, participate in age appropriate instructional clinics, games and tournaments for baseball, soccer, basketball, tennis, and swimming.
We believe a caring, sensitive, and dedicated staff is the key to a sound camping experience. Every group leader has a strong child development background. We coach in a calm and non-competitive atmosphere, and focus on sportsmanship and fair play.
Our summer camp is located in scenic Pomona, New York, about thirty minutes from Manhattan. Each morning the children are picked up in buses supervised by camp staff. Once they arrive on campus their day is filled with a variety of sports activities. Our longer periods allow for our older camper to have skill based instruction for the sport they are going to play followed by an actual game. In addition to sports, our younger campers have arts and crafts, music, nature hikes, treasure hunts and other activities to make sure every day is lots of fun.
Sports
When campers arrive at an activity, they begin with a group warm-up exercise. They are then organized into small groups for skill based clinics. It is at this time where campers are given individualized instruction by our experienced coaches. The group then comes together to play an actual game. During the game, coaches provide continued feedback. It is while playing that priceless teachable moments occur.
Swimming
Our outstanding swim program is directed by Red Cross Certified Water Safety instructors. Swim instructors follow American Red Cross Guidelines in which children receive cards upon level completion. Campers are placed in small groups according to their age and ability to allow for individual attention and a high level of progress.
Red Cross Certified Water Safety Instructors
Campers swim twice daily
Instructional Swim each morning
Recreational Swim in the afternoon
Individual Attention
Small Groups
Baseball
Our baseball clinics focus on all aspects of the game. Children are organized into small groups for infield, outfield, and batting practice. Our coaches adjust instruction based on the individual needs of each child. Our techniques ensure success and build confidence. World Series Week is always a highlight of the summer!
Basketball
Campers spend time before each game in skill based instruction. Coaches will teach passing, shooting and ball handling skills in a fun and motivating way. Our adjustable baskets and different size basketballs allow for even our youngest campers to enjoy the sport of basketball. Campers look forward to our annual NCAA Tournament.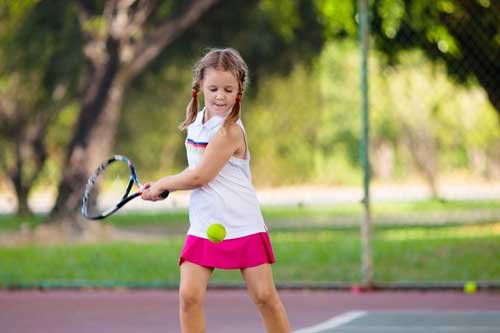 Tennis
All campers receive small group instruction as part of our regular program. In addition to skill based instruction, campers will participate in tournaments throughout the summer. Appropriate sized rackets will be provided for each child.
Touch Football
Using a soft football, campers will learn how to throw and catch a football. After practice sessions the campers will scrimmage in order to learn the rules of the game.
After School Program
The emphasis is on Baseball and Soccer in all of our after-school programs. The instruction and games are age appropriate…
Holiday Program
At CAVS we have many programs on holidays. We play at local parks and provide a pizza lunch. Plus, we take occasional special trips…
June Camp
During the first 3 weeks of June we run a full day camp for children who are out of school. We play mostly at Randall's Island but…
Contact
Director: Todd Evans
PO Box 789
Pearl River, NY 10965
(914) 806-0960
info@cavsnyc.com